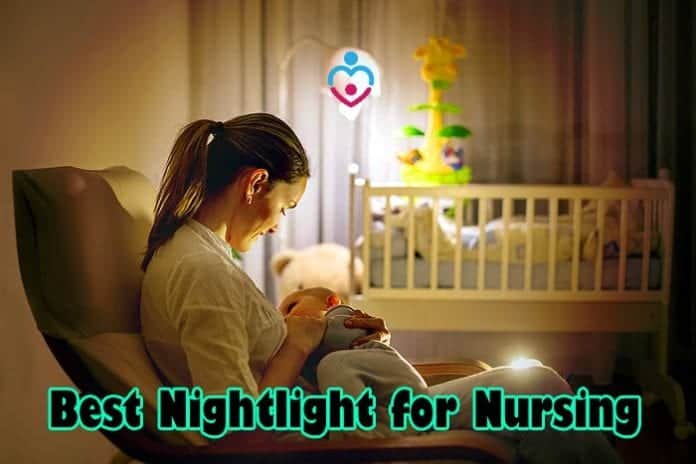 Nursing at night can be challenging for more reasons. If you turn the light on, your baby might get fussy and even start crying as their eyes will not feel comfortable.
Best Nightlight For Nursing
Our Pick
Even if all the products in this guide come at an outstanding quality, we have to decide on the Hatch baby lamp as being the best one. It features a catchy, beautiful design, alarm option, customizes colors, sound, and volume.
We ♥ honesty! Nursing Moms earns a commission through the following hand-picked links at no extra cost to you.
If you choose to leave the light off, chances are that you will have big problems nursing without seeing right as latching needs attention. So, you might want to invest in an excellent nightlight to accommodate your nursing time.
With this complete guide, you will not have to spend hours researching the best nightlights for nursing. We picked the best products for you, and we made sure they have the most efficient features!
Significance of Night lights During Nursing
You will notice how important it is to have a nightlight for breastfeeding as soon as your baby wakes up hungry in the middle of the night.
Turning the light on will only make them fussier and create stress for both of you. On the other hand, breastfeeding in the dark can quickly become a frustrating hassle.
You need a nightlight to be able to nurse your little one during night time without bothering them during their meal.
Also, there are times when you will have to change their diaper in the dark. But if you use a nightlight, you don't have to do that in the dark.
You can simply turn the nightlight on if you don't want to leave it on an entire night and create a comfortable atmosphere for both of you.
Babies can be extremely moody when they wake up during the night, and this will not make your tasks any more comfortable.

Why is the nightlight for breastfeeding a must?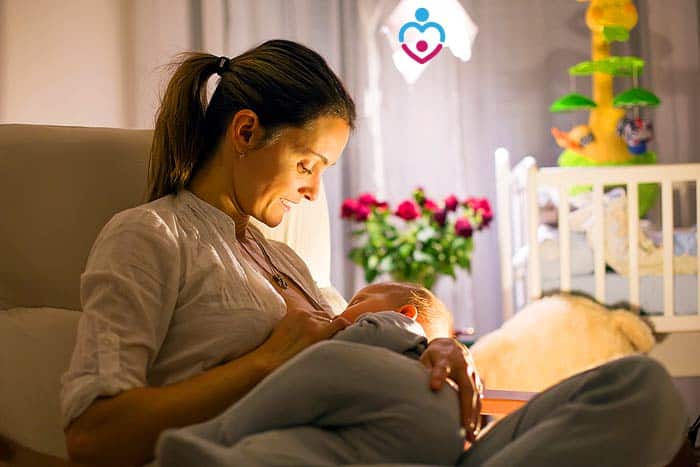 Here are the main reasons why having a nightlight for breastfeeding should be a must for you!
You have better visibility during breastfeeding, so you don't have to do it in the dark or by turning the regular light on.
It can be beneficial when you need to change a diaper during the night, even without waking them up.
You can check on your baby by merely picking at them and seeing if they are sleeping in a safe position. This is even more important for newborns as they shouldn't be left on their belly when they are not supervised.
A nightlight creates a relaxing and safe atmosphere in the room, so your baby will not be left in complete darkness. You can find different nightlights to add to the overall vibe of your place!

What to look for?
If you are interested in purchasing a nightlight, you should know that there are certain things to consider.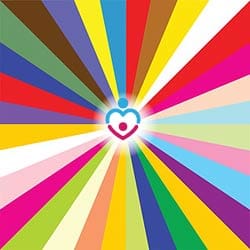 This is one of the most essential features you have to look after in such a product.
You will notice that these nightlights come in white, as well as blue, orange, or red.
Ultimately what you prefer is the most important thing, but white nightlights tend to be the most popular ones. Depending on your baby room's wall color, you can choose the best suitable nightlight color.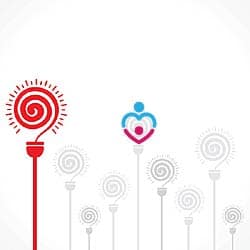 How bright the light is can also be a deciding factor.
You want this brightness level to be high enough to give you the light you need to feed your baby or change their diaper.
At the same time, you will not find it useful if it is too bright as it might be disturbing for both of you.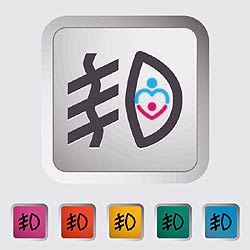 The market offers a wide variety of nightlights nowadays, and they can have different sensors.
The ones with the daylight sensor will turn on automatically as the night comes.
There are nightlights with motion sensors that get activated when there is motion in the room.
Decide what type of sensor you need and choose a nightlight that will accommodate your expectation.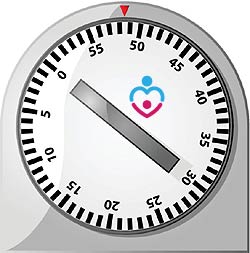 As we mentioned, these nightlights can come with a wide variety of features.
The timer feature is one of the most popular features.
The timer will turn the light off automatically once your child is asleep or after a certain amount of time that you set up.
This feature will save you from wasting electricity, battery life, or checking on your baby to see if they are asleep.

E) Durability of your nightlight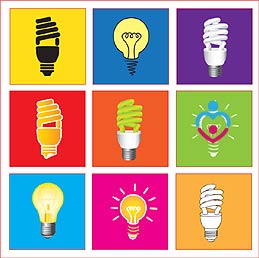 You will find nightlights that have a replaceable bulb while others don't have that.
If you choose one without a replaceable bulb, you will have to replace the entire nightlight in case it breaks.
This aspect makes the lights with replaceable bulbs much more worthy.
If you invest in a high-quality nightlight, you could expect it to last for up to 7 or even 10 years.

Best Nightlight for Nursing
We chose the best 10 nightlights that we could find on the market for you and your baby. The following products come at the impeccable quality, and they have exciting features to enjoy!
1. VAVA Home VA-CL009 Kids with Color Changing Mode
One of the best nightlights we want to introduce to you is this model from Vava home.
It is made from materials that are safe for your baby. So if they want to play with this nightlight, you have nothing to worry about.
The sensor is based on touch, and it is incredibly smooth. You need to touch it for a few seconds to get a warm light and just one second to get a dim light that is perfect for nursing at night.
This touch lamp for breastfeeding works on batteries that can last up to 100 hours in low light mode. There is a LED that will start blinking in red color as soon as your battery is running low.
You have the timer option included, so you are not wasting battery life. Simply set the nightlight to shut off after one hour, and you can forget about it.
The base of this vava night light will keep it stable on any surface you put it on. You can also choose between different light colors such as yellow, pink, blue, purple, and others.
Pros
Timer feature included
Long-lasting battery life
Different colors available
Stable on any surface.
Made of safe materials.
Cons
Might make a noise while it is charging.
Check Price on Amazon

2. SecurityMan Baby Night Light for Kids
This nightlight from Securityman will not disappoint you either. It is one of the best nightlights you will find, and it is very safe.
You can use this light as a nightlight or a flashlight, which makes it that much more functional.
There are many color options when it comes to choosing the light you prefer. All you have to do is press a lamp and switch from cold light to warm light with one touch. You can also adjust the brightness level in the same way.
If you use it in low power mode, this portable night light will last for up to 28 hours. It is easy to recharge it by using any type of USB charger. Keep in mind that the USB charger doesn't come with the lamp.
This best color night light for baby is safe for children as it has an excellent insulation design. The light is IPX4 type, which means it protects against shocks and splashes.
Inside the package, you will get the lamp, the USB cable without the charger, and a user manual.
Pros
Easy to adjust the light brightness.
Touch sensor
Works with any USB charger.
Safe for children
You can choose between different colors.
Cons
USB charger not included in the package.
Battery life is shorter than with other nightlights.
Check Price on Amazon

3. Munchkin Shhh Portable Baby Sleep Soother Sound Machine & Night Light
Another nightlight that you will love to use comes from Munchkin. Besides being an efficient night lamp, it also has other features that will make this product very useful!
It is both a light and a sound machine that helps your baby go to sleep. If you use it as a sound machine, you can choose between a heartbeat sound, a white sound, and a shushing sound.
The buttons of this lamp are 3D, so you can find them easily, even in the dark. You can use them to control the sound, volume as well as the light.
The lamp comes with a shut-off timer that you can set for ten, 20, 30 minutes.
Because it works on batteries, you can take this nightlight with you everywhere you go. It comes in small dimensions and lightweight, so it has high portability.
The batteries are not included, but it only requires two AA batteries that you can easily find in stores. The grey color of this lamp will blend in with any type of background as well.
Pros
It has 3 calming sounds to help baby fall asleep.
Easy to set up by using the 3D buttons.
Works on batteries
Increased portability
Universal design
Cons
You can't choose between different colors.
The light only comes in one shade.
Check Price on Amazon

4. 2BEONE Baby Night Light
This nightlight from 2Beone is as cute as it is functional. You will find it very useful every night, for both you and your baby!
This lamp looks just like a little giraffe toy, which will make your baby love it even more. It is also safe and well insulated, so you don't have to worry about any risks.
This lamp is made with hypoallergenic materials that contain no toxic chemicals, BPA or BPS. It will not get hot regardless of how much you use this lamp.
The LED light is eye-friendly; it will not flicker or damage your baby's eyes. The view resembles the orange shade of a candle that helps your little one calm down.
Its cordless design makes this light very portable. You can also allow your baby to sleep with this light as they would with any other toy.
This lamp only has one button, and it is easy to control, not just for you but also for your baby.
You can clean it easily by using a damp cloth and make sure it is sanitized for your baby to use.
Pros
Looks like a toy which makes it that much cuter.
Safe to use for your baby.
Eye-friendly LED
Cordless and perfect for traveling with it.
Easy to clean
Cons
It doesn't have different light options.
The battery life lasts less than other products.
Check Price on Amazon

5. Miroco Kids Night Light
Miroco offers a simple yet very functional nightlight that will help you change your baby's diaper and feed them with no problem.
This light also has a touch sensor so you can go from one setting to another with a simple touch.
All the materials used for this nightlight are safe for your child. They don't contain any harmful chemicals, so you can let your baby play with this lamp too.
This touch night light is safe and well insulated, so you can stop worrying about any potential shocks or other accidents.
You can choose between different light intensities as well. If you want a dim nightlight, this has such a setting, and you can increase the light as you need. It will not damage your baby's eyes as it is created to be safe in all these aspects.
If you charge it all the way, you can expect this light to last up to 100 hours before you need to charge it again. There is also a timer if you want to shut off the light after one hour.
Pros
Safe for babies
Long-lasting battery life
Touch sensor
Easy to change the settings.
Timer feature
Cons
If you choose a high level of brightness, it will need to be charged more often.
You can't choose between different light colors.
Check Price on Amazon

6. LED Nursery Night Lights for Kids
This LED nightlight is ideal for all babies, and you will be charmed by it as well. It has a cute design and useful features too.
You can choose between a lamp with a remote and one without a remote. There is also a bunny model and a cat model.
The light is gentle and will help your baby fall asleep in a more peaceful way. At the same time, you will find it easier to change their diaper or feed them while you use this lamp.
This lamp is cordless, but you can use it with a USB plug-in as well. It is great to travel with it if you want to bring it with you when you go on vacation.
You can adjust the light color by tapping the head of the toy lamp or by using the remote.
Your baby can fall asleep holding this light, and they can bring them to you to the bathroom or as they go to other rooms at night.
Pros
Two different models to choose from.
You can find it with or without remote.
Cordless lamp but works with a USB cable too.
Easy to clean
Easy to change light colors with one tap.
Cons
The light might be too bright even on the low settings.
It is not made of hypoallergenic materials.
Check Price on Amazon

7. STARAYS Silicone LED Night Light
This Starays nightlight will be an excellent choice for you and your baby as well. It has a charming design, and it is straightforward to use!
The design of this lamp looks like a cute rabbit, which is why your baby will love it even more. It will make for a great decorative item as well.
You can turn this lamp on very quickly by pressing the switch for three seconds. There are 3 levels of brightness to choose from, such as 10%, 50%, and 100%.
The light of this night lamp will protect the eyes, and it is very safe for your little one regardless of their age.
You can charge the lamp by using a USB charger. The LED on the side of the lamp will go from red to green as the light gets charged.
It has compact dimensions, which makes this lamp not bigger than your phone.
Pros
Cute rabbit design
Small dimensions
Three brightness levels
Safe for your baby's eyes.
Easy to charge with a USB charger.
Cons
Only one light color option.
It doesn't come in different designs.
Check Price on Amazon

8. Hatch Baby Rest Sound Machine, Night Light and Time-to-Rise
The Hatch baby rest nightlight is more than just a lamp. You will find features in this product that others lack, which makes it such an exciting and useful item!
This nightlight has a lamp, a sound feature as well as an alarm all in one multi-functional device.
You have the option to set you the light brightness level, the color of the light as well as sound and volume.
You can tap the lamp to control its features or use your phone. There is an app that you can download on your smartphone and have access to this device remotely.
By using this lamp, your child will sleep better and feel more relaxed. You can use it for newborns as well as older toddlers, and they will never get tired of it.
The design of this nightlight is perfect for any type of room. It could also be a discreet decorative item as it will nicely blend in with the rest of the room.
Pros
Multi-functional nightlight
Sound feature included
Alarm feature
Choose between different light colors.
Remotely controlled through an app.
Cons
The battery might last less on high brightness level, but you can use it while it is charging too.
Check Price on Amazon

9. Bluetooth Speaker Lamp Lighting with Clock
This Bluetooth lamp will help your baby relax during the night, and you can feed them and change their diaper easier.
This nightlight comes with a speaker that you can use to play any song you want. It is safe to use for your baby, and it can really set the right atmosphere in the house.
Use it to set up an alarm clock as well and never waste more time in bed than you want.
It is safe to use for your baby, and all the materials are toxic-free. This lamp is created following the highest safety standards on the market.
If you use this lamp on high brightness and music, a full battery will last you about 5 hours. However, on a low light level, you can enjoy it for up to 120 hours until you need to recharge the battery. It takes 3 hours to fully charge the battery of this device.
You can choose between different levels of brightness and also different light colors by simply touching this lamp.
You can use it with any Bluetooth device from a smartphone to a laptop.
Pros
Easy to use as it has a touch sensor.
Different brightness levels
You can choose from different colors.
Speaker function through Bluetooth.
Efficient alarm clock
Cons
It doesn't come in more designs.
Check Price on Amazon

10. OREZI Rainbow Hair Unicorn LED Plug-in Night Light for Kids
The last but definitely not the least nightlight that you can consider investing in is this Orezi model.
The design of this lamp will charm both you and your baby from the first time you use it. There are 11 different designs to choose from according to your preferences and the background in your room.
It has a smart sensor that turns this lamp on at night or when the light is getting to low in the room. So you will not have to worry about turning it on or off unless you want to do that.
To use this lamp, you will have to plug it in, and there are no batteries required. It will consume less power than other products as well.
You can count on this lamp for when you need to nurse your baby, change their diaper, or even just check on them during the night. It will fit perfectly in both boy's and girl's rooms as it has a unisex design.
Pros
It comes in 11 different designs.
Perfect for breastfeeding and diaper changes.
Smart sensor
No batteries needed
Low power consumption
Cons
It is not safe to be used by children due to an electric shock hazard so don't allow them to play with this lamp.
You can't change the color of the light.
Check Price on Amazon

Best Nightlight For Nursing
Our Pick
The Hatch baby nightlight is very catchy in terms of design and efficiency. We picked it as the best from our selection, thanks to many features!
We love the fact that you can control this nightlight by simply using your phone. By doing so, you will not even have to go to your baby's room every time you need to adapt to the light settings.
Unlike other nightlights, this one has a sound feature too, which will help your baby fall asleep more comfortably and more calmly.
Thanks to the alarm feature, you can set up a bedtime and wake up a schedule for your little one. Babies need to sleep at night and get on a healthy schedule. With this lamp, you can help them do just that with no hassle.
You can customize the color as well as the sound and volume of this lamp, so you create the perfect environment for your baby.
All mothers could use a nightlight to help their babies sleep at night. But such a nightlight will also help you change their diaper and feed them even when they wake up at uncomfortable hours.
You will notice that your little one sleeps better and only wakes up when they are hungry during the night. Choose one of the lamps in this guide, and you will be thrilled by its advantages!

Key References
"10 breastfeeding tips to get you through the night – Today's Parent". Accessed May 04, 2020. Link.