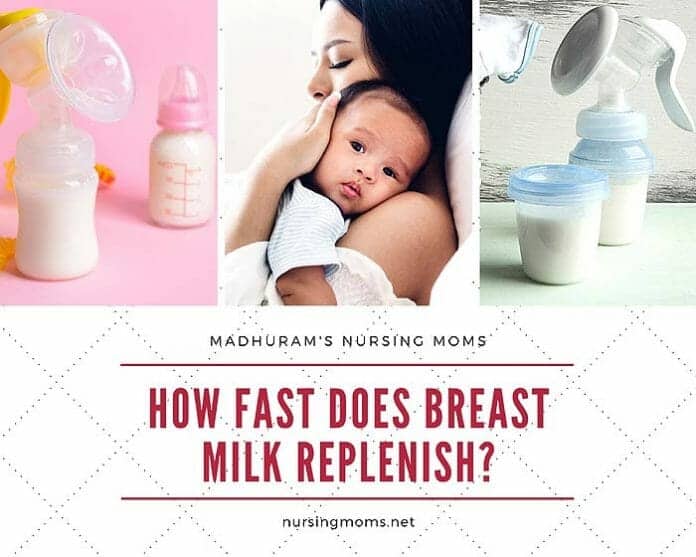 How Fast Does Breast Milk Replenish? A woman's body is an impressive organism, ready to sustain all your baby's needs not only during pregnancy but also beyond that. In the first months of life, your baby will rely primarily on your breastmilk. One of the main questions nursing mothers have is: how fast it takes your breastmilk to replenish once your baby is done feeding?
The general rule says that you will need to wait about 30 minutes for your breastmilk to replenish after you pumped most of it or after your baby had a complete meal.
However, we have to mention that your breasts will never be empty. When you think your breast is empty, most likely, that means there is still 20% to 25% breastmilk left.
How Fast Does Breast Milk Replenish?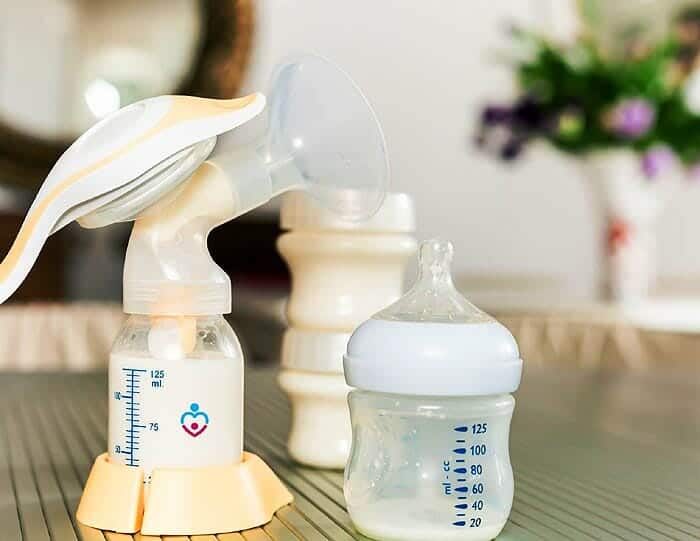 Your body will make as much breastmilk as your baby demands. Therefore, two nursing mothers might not be the same in breastmilk supply unless their babies are similar in nursing.
Every time your baby "empties" your breast, your body will start producing more to cover their needs. The same happens after you pump your breastmilk until there the supply gets low.
On average, your breasts will be replenished with milk within 30 minutes. Still, after this minimum time, your flow will not be as good as it was previously. If you want a similar flow, you might want to wait about one hour at least between feedings or pumping sessions. Unfortunately, your body doesn't differentiate between nursing or pumping, so you will have to apply this break in both cases.
The best time to stimulate your breasts regularly to obtain a reliable breastmilk supply is in the first few weeks of nursing. In this time frame, you will have to establish a schedule of pumping and nursing so that your body will learn the breastmilk demand your baby has.
Suggested Reading:

How Can You Help Your Breastmilk To Build Back Up Faster?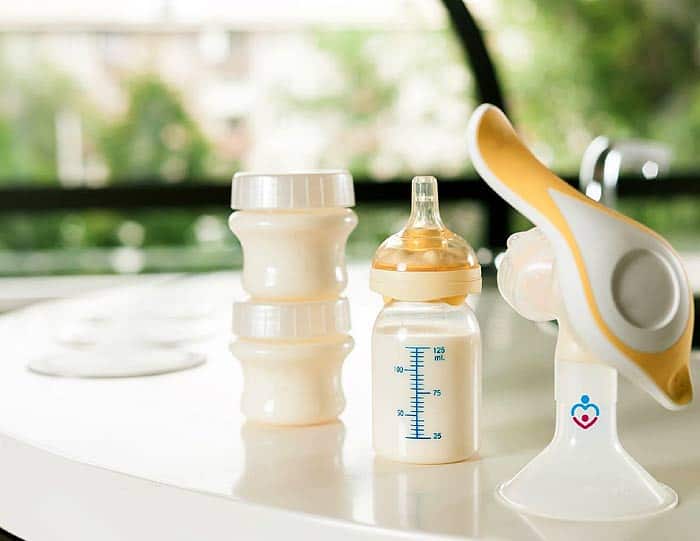 You can apply specific ways to establish an increased milk flow and a faster replenishing process between nursing or pumping sessions. Even if all nursing mothers are different, the following aspects will most likely help all of them maintain a steady breastmilk supply to cover their baby's needs.
A) Maintain a regular nursing and pumping schedule
Maintaining a regular pumping and nursing schedule[1] will help your body know how much milk it needs to produce as well as how often your baby eats.
In the first weeks of your baby's life, you will be able to adjust to each other, and you will know how much they eat as well as how often.
Keep in mind that each baby is different, and you shouldn't expect them to match all the statistics you come across.
Your lactation consultant and your doctor will guide you if you are not sure how often you should pump or if you even need to pump on top of nursing your baby.
Suggested Reading:

B) Have A Healthy Diet
A steady milk flow is supported by a diet rich in nutrients as well as protein.
Make sure you have a diverse diet, with plenty of veggies, fruits, and animal protein, including lean meat, eggs, and fish.
You want to stay away from junk food and processed food and increase your daily calorie intake by 500.
If you maintain a balanced diet, your body will have where to get its nutrients from, and you will be able to support your baby's demands with little to no struggle.
Suggested Reading:

C) Reduce Stress Levels To A Minimum
Stress is normal, especially for a new mother that just started to nurse their baby.
However, it is essential to keep your stress level under control to help your body focus on producing the breastmilk your baby needs.
Try to make sure you sleep enough hours each night, and if your baby wakes up often and makes that impossible, you can always start taking naps to catch up on your rest.
Suggested Reading:

D) Consider Lactation Supplements
If you observe that your milk supply is low or takes longer for your breasts to replenish, you might need to take lactation supplements.
There are plenty of natural supplements that you can try out. Still, it is recommended to talk to your doctor before starting such a treatment.
They will analyze your milk supply and flow to see if you need such supplements or not.
Suggested Reading:

How To Avoid Producing Too Much Breastmilk?
If you pump too much in between nursing sessions, your body will understand that the breastmilk supply is more extensive, and it will start producing more of it.
Even if too much breastmilk to many nursing mothers doesn't seem to be a bad thing, it can lead to breast engorgement and breast aches, and you will have a higher level of discomfort.
A breastmilk supply that is higher than the actual demand of your baby could also lead to serious conductions such as clogged ducts and mastitis.
If you want to stay away from such complications, you shouldn't nurse or pump from the same breast faster than 30 minutes once your nursing session or pumping session ended.
Alternate the breasts as you are pumping or feeding your baby, too, as this will give you more of a break in between, and you will keep engorgement or other side effects away.
Suggested Reading:

Keep in mind that the relationship between your breastmilk and your baby is based on your baby's needs. A mother's body is made to produce enough milk for their child without having to force this process.
However, by applying the aspects in this guide, you will support this natural process and avoid any side effects that might add to your discomfort during the nursing phase. Don't hesitate to talk to your doctor if you have any questions or concerns regarding your breastmilk supply.