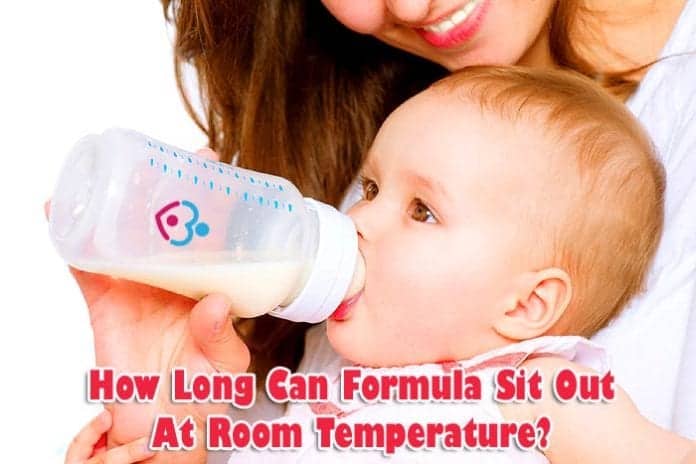 Even if breastfeeding is the ideal form of nutrition for a newborn, this might not always be possible. Some mothers face health conditions that don't allow them to breastfeed their babies. If this is your case, the formula is your second-best choice.
You can find all types of formulas on the market for different baby needs. Some are dedicated to lactose-intolerant babies, while others address certain deficiencies your little one might have.
If you chose the best formula for your baby, the next thing you will wonder is how long can formula sit out at room temperature?
How long can formula sit out at room temperature?
The general rule says that formula will last at room temperature for up to 2 hours.
After this time frame passes, you should not feed it to your baby anymore. It might be frustrating to see that your little one is not finishing their bottle. However, it will also happen quite frequently, especially during their first weeks of life.

Check with the manufacturer's instructions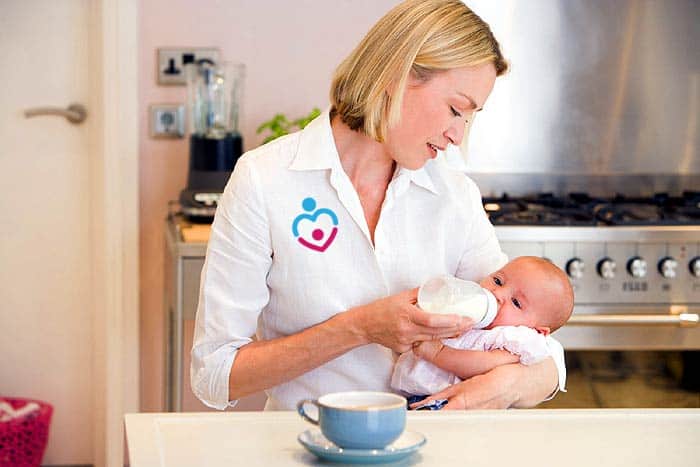 While the general rule establishes a 2 hours time frame for baby formula, you should still check the instructions of the product. Some manufacturers recommend you toss the leftover formula after only one hour. If this is the case, respect the guidelines and make your baby a new bottle when you need to feed them again.

Pay attention to how much your baby eats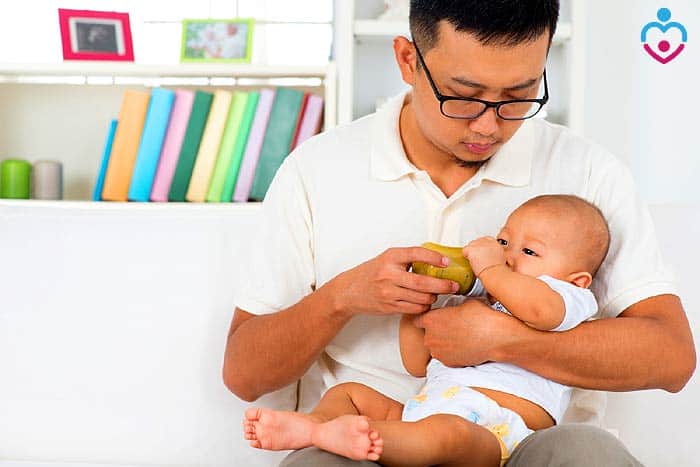 If you are wondering about ways to avoid wasting formula, the best one is to watch how much your baby is eating for a few meals. Pay attention to the quantity of formula they drink before they reject the bottle. In the first 2 weeks of life, your baby will consume around 2 to 3 ounces of formula per feeding. This quantity will increase to four ounces by the time they reach 1 month old, and it will keep rising until they eat 6 ounces at around 4 months. But you should pay attention to your baby's pattern as each baby is different.

Don't force your baby to finish a bottle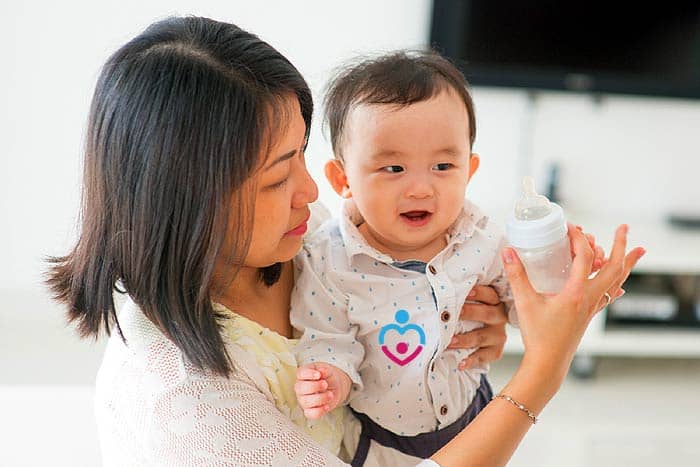 Even if eating less than you expected them to eat might seem like a waste, it is never recommended to force them to eat more than they want. Babies can become fussy, irritated, and develop side effects like bloating or gas if you overfeed them. Plus, their bodies will only assimilate what they need, so extra food is not necessary unless your little one asks for it.

As a bonus tip, you should pay attention to the hygienic norms when preparing your baby's formula. If you use a sterilized bottle or if you are not boiling the water properly, you will encourage the growth of bacteria.
After you boil the water, allow it some time to cool down before you mix it with the formula powder and feed it to your baby.
You will learn the temperature your baby prefers shortly as some babies like their bottles warmer. In contrast, others prefer them cooler and even cold.

Key References
"Guide to bottle feeding" – UNICEF. Accessed April 15, 2020. Link.