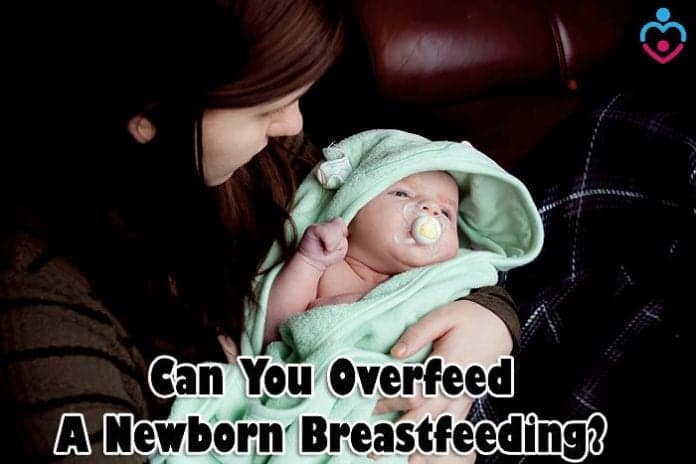 For new mothers, how much the newborn eats is essential. If you don't have experience in feeding your newborn, it will be hard to figure out how much they need to eat.
Find the answers to Can you overfeed a newborn breastfeeding?, Can you overfeed a breastfed baby with a bottle?, Overfed Baby Symptoms, and overfeeding baby related questions on this page. This guide will tell you everything you need to know about feeding and overfeeding your newborn!
This is even more difficult if you breastfeed them, and you don't actually see the amount of milk they drink.
Can You Overfeed A Breastfed Baby?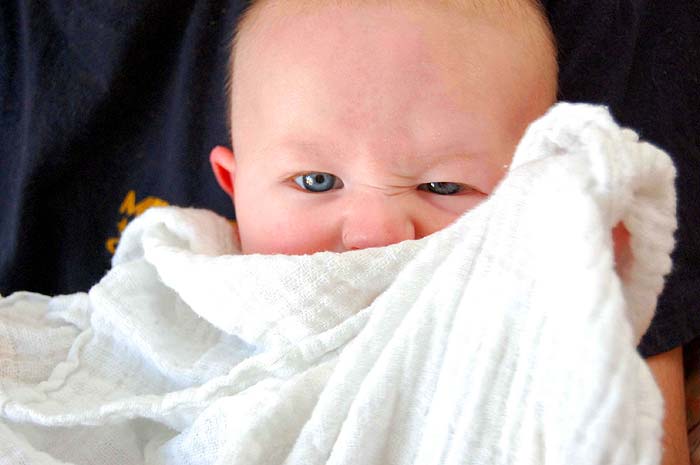 You really can't overfeed your newborn.
They will drink as much milk as they need and simply refuse to drink more when they are done eating.
Each baby is different, and they will have particular eating needs. But the general rule says you should feed them about 8 times in 24 hours. This means they will need to eat every 3 hours more or less.
However, you might force your baby to eat more than they need without realizing it. This can be a form of overfeeding as well.
If you are breastfeeding your baby, you need to pay attention to the signals your baby gave you when they had enough to eat.
It might take time to understand how these signals work as they are specific for each child, but once you learn how to recognize them, you will be able to avoid overfeeding your child.

Can you overfeed a breastfed baby with a bottle?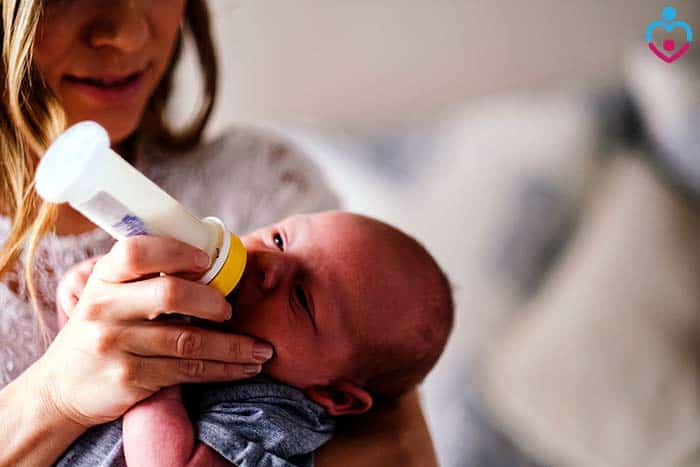 When it comes to overfeeding your baby, if you feed them with a bottle, things might be more precise.
You will see exactly how much they eat by merely looking at how much they drank from the bottle you made for them.
The risk here comes from not knowing exactly how much milk your baby should have in one meal.
Since you can measure the milk quantity easier by using a bottle, you will know exactly how much your baby should eat, so you don't overfeed them.
In the first month of life, your baby should drink between 2 and 3 oz of milk every 3 or 4 hours.
Once they reached one month, they will set up the amount they need to a minimum of 4 oz, every 4 hours.
By the time they reach 6 months, they will need a minimum of 6 to 8 oz every 4 to 5 hours. These are justgeneral guidelines, but your baby might be happy with more or less than this.
You will have to be patient and learn how much milk they actually need in a meal to be satisfied.
Another interesting thumb rule is that a baby will drink a minimum of 2 oz of milk for each pound of their weight. So, if you prefer this rule, you can do the math for your baby and see if they had enough to eat for the day.

Can you overfeed a breastfed baby with expressed milk?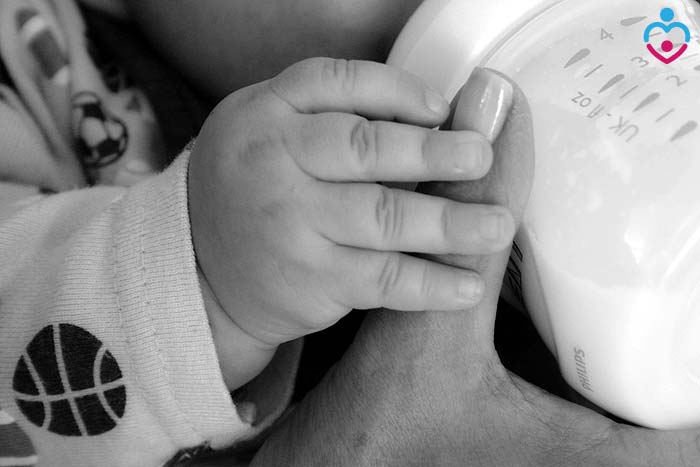 Feeding a baby with expressed milk is very similar to feeding them with a bottle.
You should follow the same guidelines and pay attention to the same signals. However, there are specific differences as well, in this case.
If you feed your baby expressed milk, you will need to consider that they put less effort into drinking it than they put when they are directly breastfed.
This will make them drink faster and get overfed easier than in a different case. So, you might have to pay closer attention to how much they eat.

Does Overfeeding breastfed baby vomit?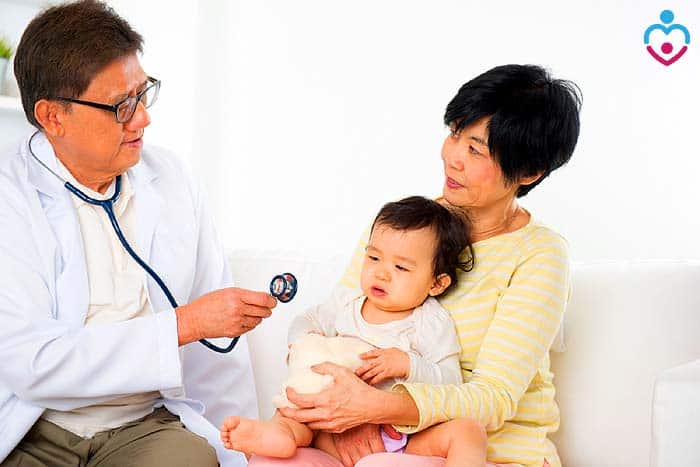 If you are wondering if your baby is overfed, you will be glad to know that there are clues for that.
If you know what to pay attention to, you will not be left guessing. Vomiting is definitely one of the most critical signs that something is wrong when it comes to your baby's diet.
A baby could be vomiting if they are overfed or if they have more serious gastrointestinal conditions.
The best thing you can do if your baby is vomiting often is to talk to their pediatrician.
Vomiting can cause dehydration, which is very dangerous for newborns, so make sure to take your little one to the hospital if you suspect this to happen.

Overfed Baby Symptoms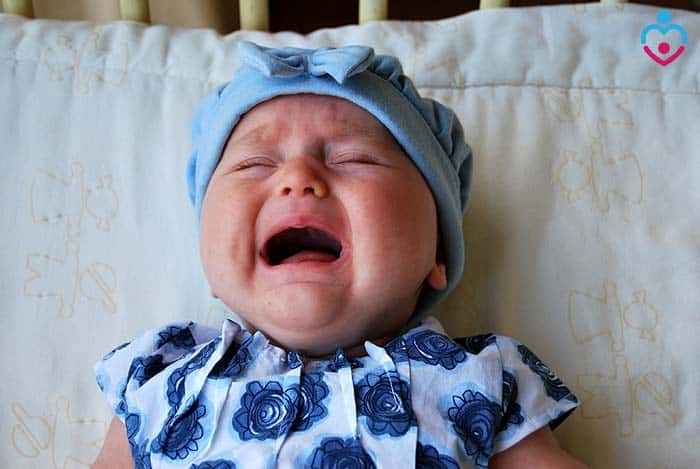 When your baby overate, there will be different signs that will give you a good hint about it. If you know the following reactions an overfed baby has, you will know how to prevent such a situation from happening.
You should also know that the signs are the same for breastfed babies and formula-fed babies.
Vomiting: Vomiting can be a sign of overeating as it can also be a sign of a food sensitivity or other digestive issues. This is one of the most serious symptoms, and if your baby is vomiting several times in 24 hours, you should take them to the pediatrician.
Faster Weight Gains: Your baby gains more weight than the average statistics show. Not all babies are the same, but there shouldn't be significant differences. If your little one gets chubby fast, the first thing you need to look at is how much they eat.
Gassy Babies: They have more gas than usual. All babies have gas. But if you notice that your little one has more gas than usual, it might be because they are overfed. If your baby eats more than they need, their digestive system will work harder to process and digest the food as well.
Sleep Issues: They don't sleep as good and are more irritated. Overfed babies tend to be more agitated, and therefore, they will have trouble falling asleep. When they do fall asleep, they might wake up more often and have intense moments of fussiness.

How to know when the baby is full while breastfeeding?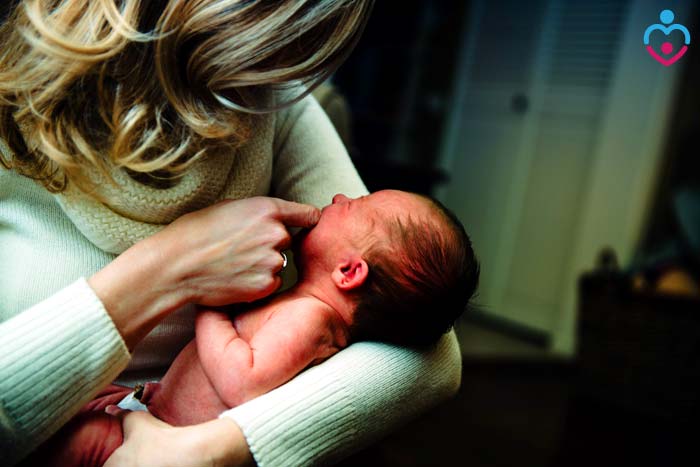 One of the biggest dilemmas for new mothers is when they should stop breastfeeding their babies.
Identifying when a meal is complete can be challenging. You don't have a bottle to look at and see how much your baby ate. And you can't even be sure they are getting enough milk while they are breastfeeding. Or can you?.
As a matter of fact, some signs should lead you to understand your little one had enough to eat!
They become fussy and refuse to latch. If you notice that your little one refuses to suck, you shouldn't force them. Wait a few hours and give it another try. They tend to do that often when they are full.
They start spitting milk from their mouth as they don't swallow it. Spitting milk is a clear sign that your baby had enough to eat. You should take a break from feeding them when they are doing this.
Your baby will start crying when you try to feed them. Crying is always a sign that something is wrong. If your baby starts crying when you try to feed them, it might be because they are not hungry.
They will suck slower when they are full as well. You will get to know your baby's sucking rhythm. Some babies are slower at this, while others are faster. But if you notice that your baby gets lazy and sucks really slow, they might be done eating.

Even if you hear from the specialists that you can't overfeed a breastfed baby, this guide should prepare you for those particular situations that might happen.
Many times, from the desire to feed your baby enough and make sure they are full, you might push them to eat more than they actually need. As we saw, this could create a wide range of problems for your little one!

Key References