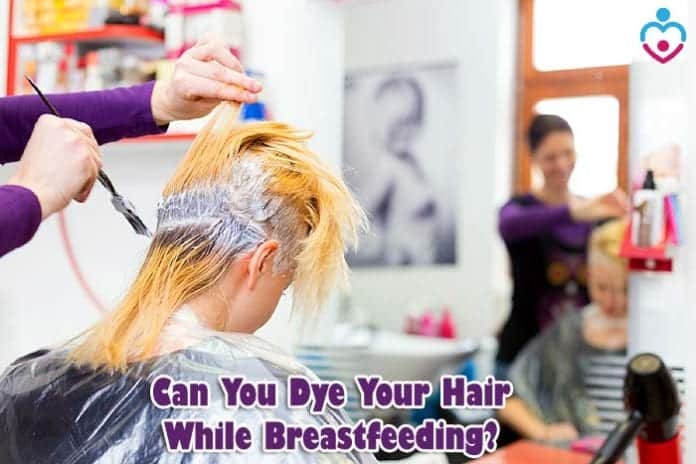 Breastfeeding is a delicate phase in every new mother's life. You need to pay attention to all the chemicals you ingest but also to your cosmetics and skincare products because some might be harmful to your baby.
And hair dye makes no exception. So, you might wonder if you can color your hair while you are nursing!
Can you dye your hair while breastfeeding?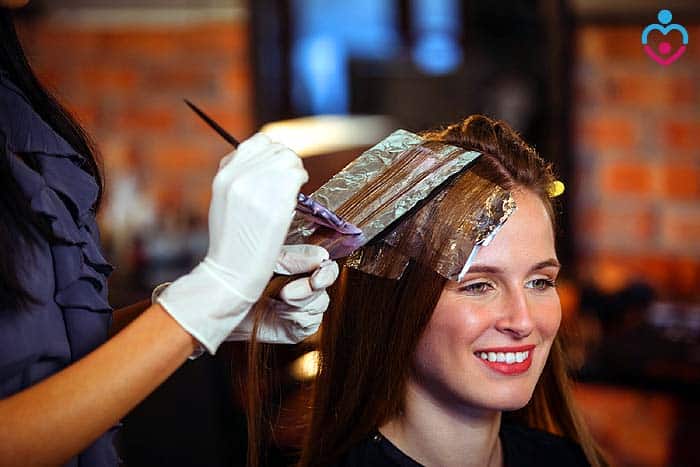 The good news is the dying your hair is safe not only during breastfeeding but also during pregnancy. Hair straightening, as well as hair bleaching, are both safe processes during nursing time as well.
Before we dive into the rules of dying your hair safely as a nursing mother, we need to mention a particular discussion that goes around the medical field nowadays. Some studies, although limited ones, found links between hair dye chemicals and infant leukemia. These studies suggest that excessive use of hair dye, as well as smoking and advanced maternal age, could facilitate the appearance of infant and childhood leukemia. (Source)
However, there are no direct links between hair dye and childhood leukemia so, we don't have the fundamental basis for considering it dangerous in an obvious way. Keep in mind that the safety aspect of dying your hair as a nursing mother remains only in the circumstances in which you respect the aspects below.
There is an exception when it comes to keratin hair treatments, though, and we will discuss it in the following points. However, you should follow specific rules to make sure that dying your hair is entirely risk-free.
Don't dye your hair in the same room with your baby. If you decide to color your hair at home, which is very common among nursing mothers due to lack of time, you should do that in a separate room from your baby. This is especially important if you use a hair dye product based on ammonia, which can create a disturbing smell, and it shouldn't be ingested. But you should always keep your baby away from the hair dye even if you use other types of products.
Choose a hair dye that contains fewer chemicals. You can find hair dye products made of mostly organic ingredients or based on henna. They will not last as long as an ammonia permanent hair dye, but they are safer for both you and your baby. Plus, you will not have to worry about any unpleasant scent coming from these dyes when you are coloring your hair.
Make sure the room is well ventilated. You want a good and constant airflow in your room when you are dying your hair. This will avoid inhalation of chemicals, which could give you headaches and also irritate your eyes. Once you ventilate your room correctly, you don't have to worry about these potential risks. You should also leave the hair dye in your hair for the minimum amount of time recommended in the instructions.
Regarding keratin hair treatments or using hair products that contain keratin, you need to be more cautious. As a thumb rule, keratin should be avoided during both pregnancy and breastfeeding phase. The reason is the high concentration of formaldehyde. This is a strong chemical used in household cleaners, glue, and preserving corpses.
However, when it comes to keratin hair treatment, the formaldehyde comes in higher concentrations. On the one hand, this chemical will get in your bloodstream and from there in your breastmilk, which is not safe for your baby. On the other hand, these hair treatments will give a particular smell to your hair that your baby can inhale too, as it will last for some hours and even more than one day. So, you want to stay away from keratin hair treatments for the time you are pregnant and breastfeeding.

As long as you follow the tips above and stay away from keratin treatments, you and your baby should be safe while you enjoy a new hair color.
The studies regarding this aspect are somewhat limited, though, so, keep that in mind and if you have any concerns, ask your doctor.

Key References
"Is it safe to use hair dye when I'm pregnant or breastfeeding? – NHS". Accessed March 20, 2020. Link.