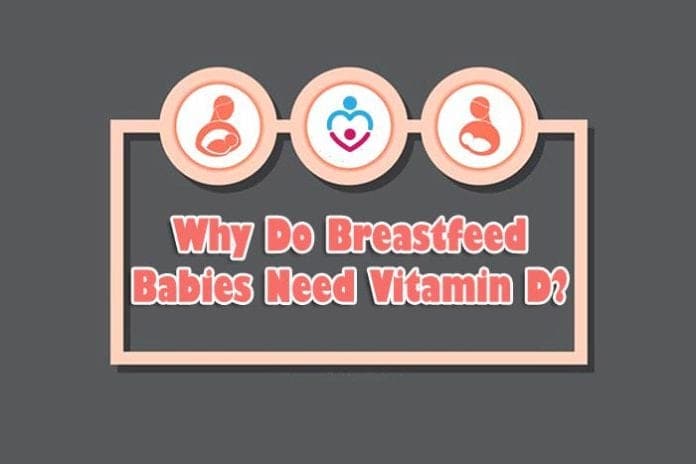 Vitamin D is essential for your baby's development, so if their diet doesn't provide them with enough of this vitamin, chances are that you will have to give them supplements.
In the first six months of life, vitamin D is one of the most essential vitamins. Your baby will go through a lot of developmental stages during this time, and their diet needs to support all that.
Why Do Breastfeed Babies Need Vitamin D?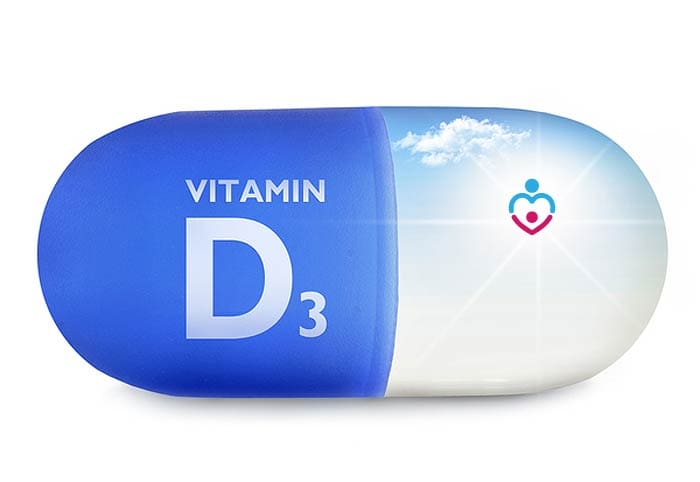 The importance of vitamin D is related to the development of the bones.
This vitamin will help your baby have healthy and strong bones, along with calcium and other nutrients.
You can offer them vitamin D from various sources. Still, it depends significantly if you breastfeed them or give them formula.
Here are essential aspects you need to consider when you make sure your baby receives enough vitamin D for healthy development!
Suggested Reading:

Vitamin D Deficiency in Babies Symptoms
If you are wondering about the symptoms of a vitamin D deficiency, you should be aware of the most important signs.
Babies who are deficient in vitamin D have a delayed growth level, and they develop their motor skills slower than other kids.
They might also experience discomfort or even pain in their spine, legs, or pelvis.
At the same time, babies who don't get enough vitamin D have weaker muscles and less energy.
To avoid such side effects, you should make sure that your baby's diet has vitamin D in it or supplements.
Suggested Reading:

Is it safe to take vitamin D while breastfeeding?
Taking vitamin D supplements as you are, nursing is safe for both you and your baby, according to how these supplements are needed.
But you should always talk to your doctor before you take any type of supplements as a nursing mother.
The same general rule applies to the supplements you want to give to your baby.
As a mother, though, if you are not deficient in vitamin D, you have no reason to take supplements.
The supplements should be given to your baby directly to complete the nutrients from your breastmilk.
Even if your level of vitamin D is normal (minimum 40ng-80nh/ml of 25OH-D in the blood), that doesn't mean your breastmilk contains enough vitamin D.
Babies that are breastfed should also take daily vitamin D supplements are human milk doesn't contain enough of it.
Suggested Reading:

Do Formula-fed babies need vitamin D drops?
Babies who are formula-fed get more vitamin D than breastfed babies. But even in this case, they might need supplements.
There are baby formulas that are enriched with vitamin D. However, if your baby has a deficiency, you will still need to offer them supplements.
Also, once your baby starts the weaning process, they will drink less formula and therefore get less vitamin D from it.
This type of vitamin is hard to find in food, which is why supplements are the way to go.
Your doctor will advise you regarding the type of vitamin D supplements that your baby needs to take to have a normal level of vitamin D according to their age.
Suggested Reading:

Accidentally gave baby too much vitamin D
But what happens if you give your baby too much vitamin D?
Since supplements of this vitamin come in drops, chances are that it is easy to overdose.
If you gave your baby too much vitamin D, you might notice side effects such as nausea or vomiting.
They might also lose their appetite and fill more wet diapers in a day. Other side effects of vitamin D overdose are constipation and abdominal pain.
It is also easy to accidentally give your baby too much vitamin D, which is why it is essential to use the dropper that comes with the container of supplements.
According to the pediatricians, your baby should receive a maximum of 400 IU of vitamin D a day.
Suggested Reading:
So, follow the instructions on the supplement and give your baby the right amount each day. Consult your doctor if you have any questions.

Are there any vitamin D breastfeeding side effects?
Vitamin D is a vital vitamin for your baby's development.
A balanced diet and proper sun exposure daily will help you offer them the amount of vitamin D that they need.
If you are breastfeeding your baby, make sure you complete that with vitamin D supplements.
Suggested Reading:

If your baby is formula-fed, talk to your doctor and sees if they need vitamin D on top of the amount, they take from their daily formula meals.