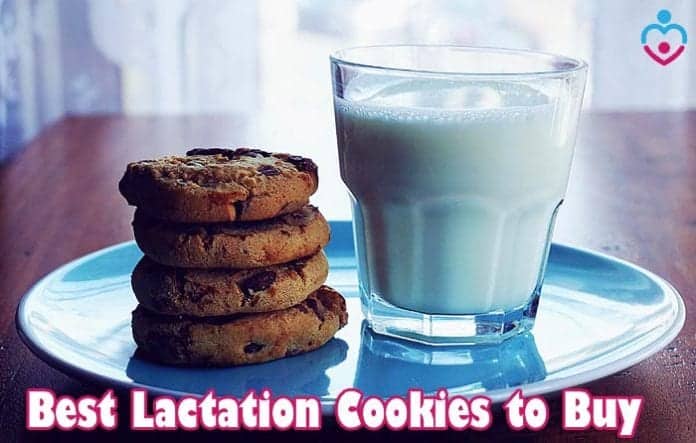 Best Lactation Cookies: As a first-time mom, you would probably worry about motherhood and everything – including how you will produce an adequate amount of milk that your little one needs. In this modern time, there are lots of products available online that will help you boost your milk supply – and lactation cookies are one of them.
Best Lactation Cookies
Our Pick
Before we review the top 8 brands of lactation cookies below, the best one for us is Mrs. Patel's Lactation Cookies. The package includes 14 cookies in one resealable pack, made with all-natural ingredients, and not only recommended by lactation consultants, but also by midwives and Ob-Gyne.
We ♥ honesty! Nursing Moms earns a commission through the following hand-picked links at no extra cost to you.

Common Lactation Cookies' Ingredients
| | |
| --- | --- |
| Flax Seeds | Flax seeds include lignans and fatty acids that help increase the breastmilk supply. (Source) |
| Brewer's Yeast | Brewer's yeast is a kind of galactagogue, and therefore, it helps increase the production of breastmilk. It is filled with iron, chromium, and vitamin B. (Source) |
| Rolled Oats | Having a low-level of iron may decrease the supply of breastmilk, and rolled oats are one of the best sources of iron. (Source) |
| Shatavari | Shatavari is another well-known galactagogue that's able to help increase and of breast milk – a wonder herb for breastfeeding mommies. (Source) |
| Lecithin | Lecithin helps prevent plugged ducts – wherein the passageways of milk are blocked. (Source) |


Best Lactation Cookies to Buy
Here are the best lactation cookies that you can purchase on the market place.








Best Lactation Cookies
Our Pick
After reviewing all the lactation cookies above, we choose Mrs. Patel's Lactation Cookies as the best one. It is free dairy, Fenugreek, and gluten - and made with only natural traditionally used ingredients. Another great thing about these lactation cookies is that it consists of 14 cookies in one pack.
Mostly, lactation cookies use the same ingredients, but you should also need to consider other aspects like who recommended these lactation cookies, how many cookies are there per pack, and the packaging itself if it's resealable or not. Hopefully, this guide helped you to be aware of the lactation cookies you can buy.

Key References